Critical Thinking Kid Friendly Videos About Pumpkins
From multicolored leaves that litter the ground, to small sachets of our favorite candies and chocolates, early fall and the Halloween season have easily recognizable attributes. But did you know that certain elements may also be educational?
More: No, your kid doesn't have to do every extracurricular activity
Take the pumpkin — children draw pumpkins in school, we eat pumpkin in our seasonal foods and drinks, and we buy pumpkins to decorate our homes. When combined with a bit of planning and forethought, pumpkins can also impart lessons to children of almost any age. This Halloween, try one (or more) of these ways to turn a pumpkin into a learning experience:
Involve your child in the purchasing process
Whether you are searching for a carving pumpkin, a decorative gourd, or a pie pumpkin, your neighborhood farmers' market or supermarket will likely carry them. Before you set out to buy your pumpkins, ask your student to estimate the cost per item. You can also decide the maximum amount you are willing to pay. Once you arrive at the farmers' market or supermarket, challenge your child to determine the maximum number of pumpkins you can buy. These steps, as well as allowing your student to be the one who pays, can effectively exercise math skills.
More: Dual immersion schools may give your kid a leg up later in life
Research the history of the pumpkin with your family
Children in late elementary or middle school may be more inclined to trick-or-treat with their friends than to explore the educational upside of a pumpkin — but if your student loves history, this activity may just capture her interest! Encourage her to research the history of the pumpkin, which originated in the Americas, and to present it in a creative manner of her choice. For example, perhaps she decides to build a diorama that illustrates the "Three Sisters" growing method for corn, pumpkin, and squash. Or perhaps she translates this history into a poem or song.
Play a math game with your child
Younger students — particularly those in preschool and kindergarten — can practice their counting skills with this math game: Parents can hide miniature pumpkins throughout the home and/or yard (the pumpkins can be artificial or real, though relatively durable pumpkins are best). Tell your child how many pumpkins there are in total, and then ask her to find them. As she locates each item, she can update her total, and when she believes she has found them all, she can count again to be certain. This activity is also an excellent way to stretch critical thinking and problem-solving skills.
Decorate pumpkins with your family
The most common use of pumpkins on Halloween is, thankfully, also educational! Sketching a jack-o-lantern pattern on a pumpkin and then carving it requires both an active imagination and fine motor skills. Students in high school who are interested in engineering may even find unexpected applications, such as the balance between an intricate design and a structurally unsound pumpkin. Very young children can enjoy the same benefits and avoid the risks of working with knives and scissors by painting pumpkins. Glitter and metallic paints can add an additional layer of fun to the activity.
For more tips and strategies to help your student succeed in school, visit varsitytutors.com.
More: 3 things parents should know about the redesigned SAT
This week we're continuing  our Pumpkin Research Project and learning about word families as well as learning about decomposing numbers to 10!    Click the image to download my lesson plans!

This week we're in week 2 of our Pumpkin Research project!  We spent the last week learning about pumpkins so this week it's all about the pumpkin life cycle, pumpkin true and false and pumpkin adjectives!
As we continue  our pumpkin research project, we will review our schema map!   We will add some new learning and look at our schema to see if we have any misconceptions!
 For the research part of our pumpkin research project, we do a read aloud and record all of our information on our thinking maps and class charts!  The students then record the information in their pumpkin research journal!  This week we're doing a tree map and labeling the parts of a pumpkin with a brace map!
The true/false sort is a great way to bring higher order thinking and critical thinking skills into the classroom!
We are reading these books this week:

We're going to finger paint pumpkins and learning about mixing colors!
Foodie Fun Friday:  Pumpkin Pie
For this week's Foodie Fun Friday we're making pumpkin pies!   Read the book The Perfect Pumpkin Pie and then make mini pumpkin pies! We use mini pie crusts, pumpkin pie filling and vanilla pudding!   We mix the pudding and the pie filling and put it in the pie crust and eat!
For more pumpkin fun check out this post!  (Tons of ideas, pictures and freebies!)
This week we continue with our TKS BOOTCAMP CURRICULUM and  WORD FAMILY BOOTCAMP and learn to use our sounds from ABC BOOTCAMP to read and write word families!   This is when we apply ABC BOOTCAMP to blending words and reading and writing words!
Word Family BOOTCAMP works a little differently than ABC BOOTCAMP in that we do each of the word families for 2 days instead of 1.  Day 1 is a circle map where we come up with words for the word families and day 2 is when we build the words and write the words.  We do 2 word families each week.  Friday is a word family sort for an assessment!
Check out this blog post to see a video of WORD FAMILY BOOTCAMP in action!
Pumpkin Freebies!
Visit our apple post to get all of these great freebies!

Math-Decomposing Numbers To 10
This week we are introducing decomposing numbers and number bonds.  We introduce decomposing numbers as a way to learn how numbers can break part.  This leads into subtraction where we take away!  We do lots of hands on activities for decomposing numbers and number bonds!  And we're using our Snapping Numbers creation to practice decomposing numbers!
We start with a super fan Halloween math lesson called Ghost Bowling!   Make 10 ghosts using toilet paper rolls.  Add eyes to make ghosts.  Stack the ghosts up.  Students roll a ball.  Talk about how we made 10 by how many ghosts knocked down and how many are standing!   You can practice decomposing numbers by setting up any number of ghosts!
 We're also using Legos to practice breaking numbers apart or decomposing!  The students will make a tower of Legos for a number.  Then they will break it apart and we'll share the ways we made that number.
Day 3 is introducing number bonds.  We start with our giant floor number bond!  Use hula hoops and a Sharpie to draw a giant number bond on the floor.  Put students in the first circle.  Tell them to decompose and they move to the circles to decompose or break the number apart!
After this engaging and interactive whole group decomposing numbers lesson, we will do independent practice with decomposing numbers!
For more decomposing numbers ideas and lessons and activities, check out this post!

 This week's Mad Science Thursday is Floating Pumpkins!
This week's Mad Science is all about floating and sinking!   We will make a hypothesis about whether pumpkins float or sink.  Then we place our pumpkin in water to test our hypothesis!

All of our science experiments are available in our Mad Science creation!
We're also going to measure our height using pumpkins!  How many pumpkins tall are you?!
These are the creations we are using in our classroom this week!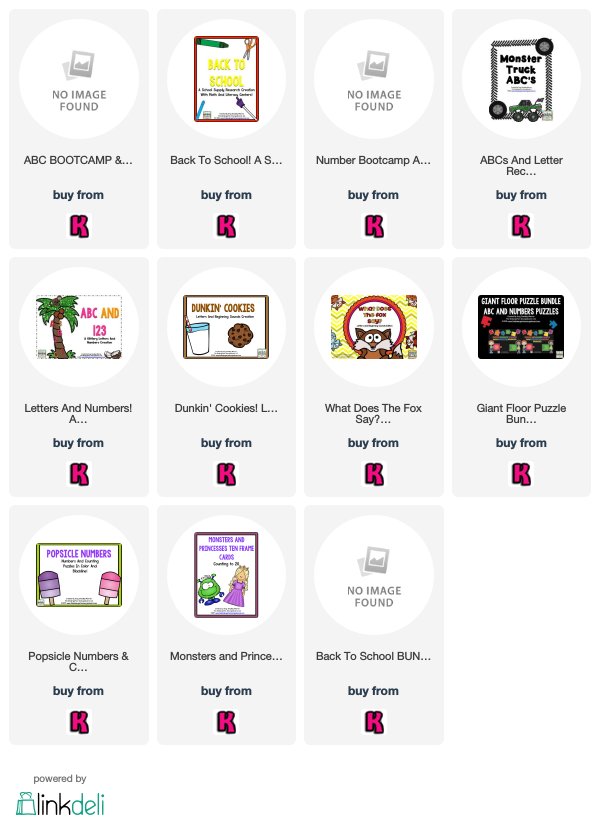 Decomposing Numbers and Pumpkins: Schedulin' Sunday was last modified: October 14th, 2017 by Greg Smedley-Warren
Join The Newsletter
Subscribe to get our latest content by email.
Success! Now check your email to confirm your subscription.